Jared's Off-Broadway debut at the Minetta Lane Theatre in Greenwich Village, NY....at the helm: Terrence Mann, Christopher D'Amboise, Matt Bennett, Jerome Korman, and Joan Lader.
Jared's mentor, hero and all around amazing guy, Terrence Mann.
Most of the cast out on a dinner break in the village.
the group in a rehearsal meeting
a post rehearsal chill session...
Jared with dance genius Christopher d'Amboise (what an inspriation!)
Broadway actor, amazing writer, and jack-of-all-trades Matthew Bennett.
Our amazing music director/composer: Jerome Korman
Christopher, Terry, and Matt watching a scene...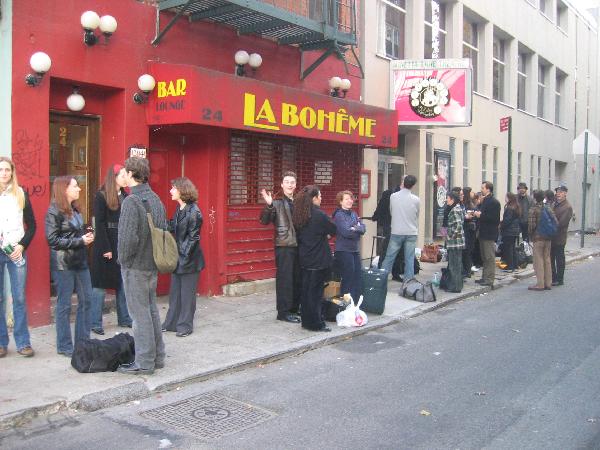 the crowd outside the Minetta Lane Theatre
24 Headshots
Tech Rehearsal
Jared's work: PUDDING, with Erica
"Summer Stock Story" Jared's choreographic debut!