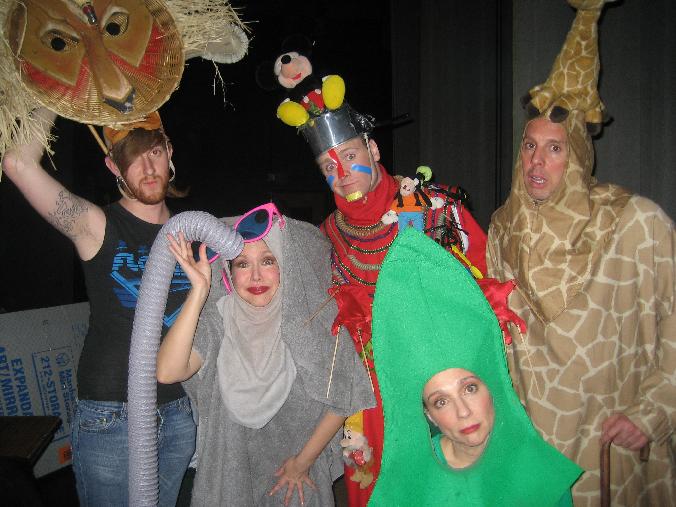 The Circle of Life is Jet-lagged.
Big Bear Lake in CA
Val, Michael and Jeanne with Forbidden Broadway packed in 6 boxes.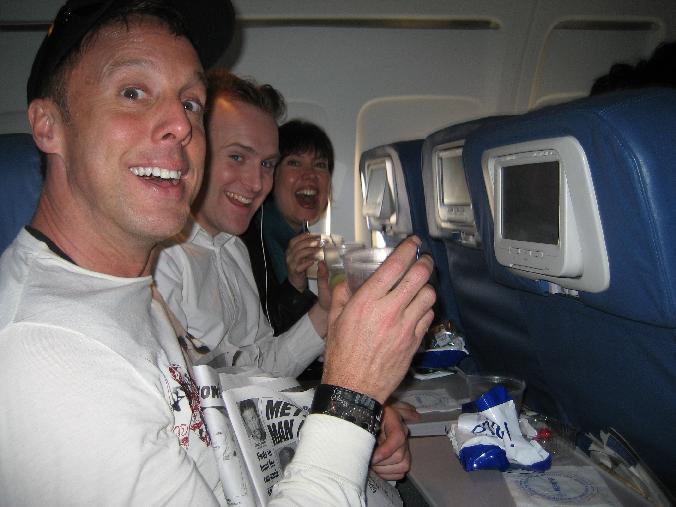 Seats 21A 21B 21C, 6 hr frlight from LAX. 9 free drink coupons: Priceless.
...waiting for the plane
Our great stage manager Brendan's last night before he moves up to JERSEY BOYS in Chicago! Congrats Brendan. (L-R) David, Ron, Val, Jared, Jeanne, Brendan, and Michael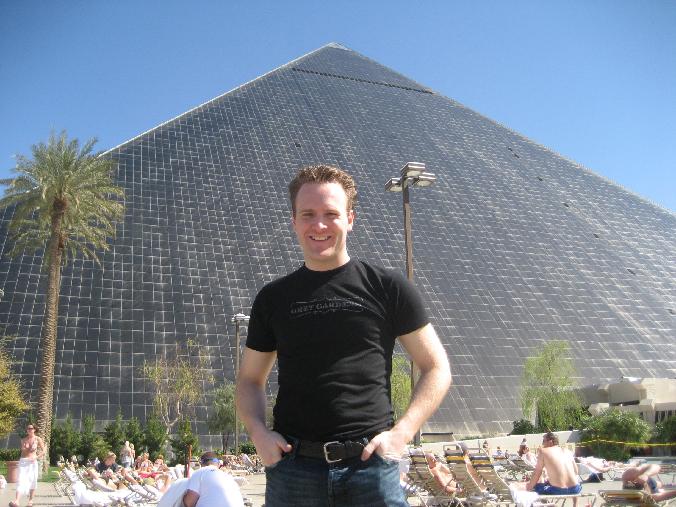 Jared stayed at the Luxor while in Vegas...and didn't bring his baithing suit !
Henry Winkler ("The Fonz" from TV's HAPPY DAYS) introduced Forbidden Broadway at the Bellagio...
Forbidden Broadway SVU opening....Annie gets attacked.
The Las Vegas Cast: Michael, Leisa, David, Val, and Jared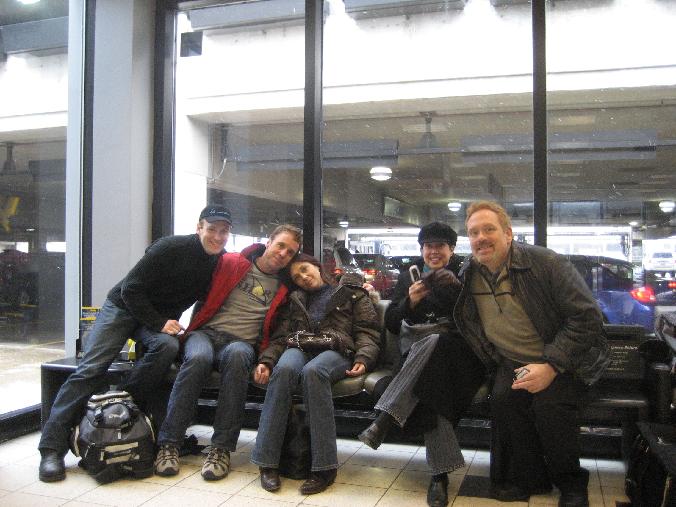 The cast snowed in at HERTZ in Chicago...on the way to 2 feet of snow in Osh Kosh, Wisconsin.
Classy: Turnpike food court Chinese in the back of a Jeep Wrangler in the snow in Wisconsin....There's no Business like Show Business.