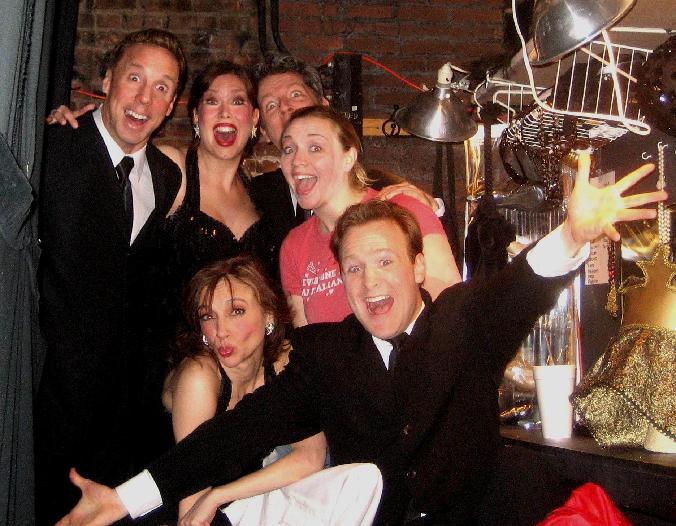 Backstage with Michael, Val, David, Kayla , Jared and Jeanne at the bottom.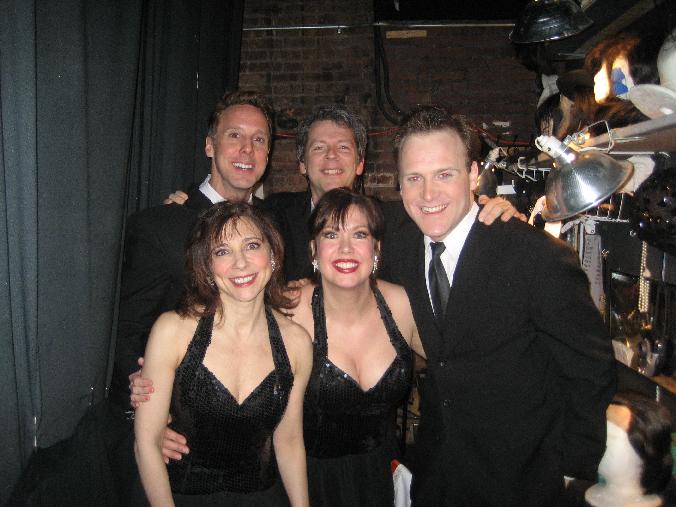 The final "Forbidden Broadway: SVU" NY cast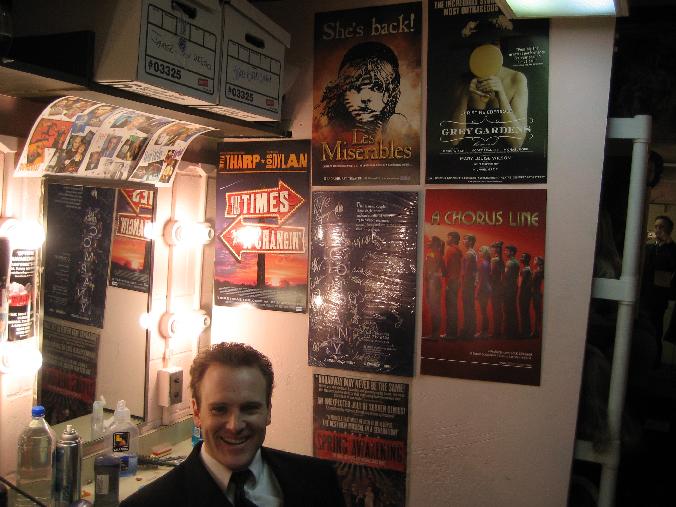 The dressing room
The Famous "Flat Stanley makes an appearance at Forbidden Broadway! "
Jared and creator Gerard Allessandrini at the Chicago production's opening
Liza and Hugh !
A Forbidden Broadway original, Nora Mae Lyng....from the original cast !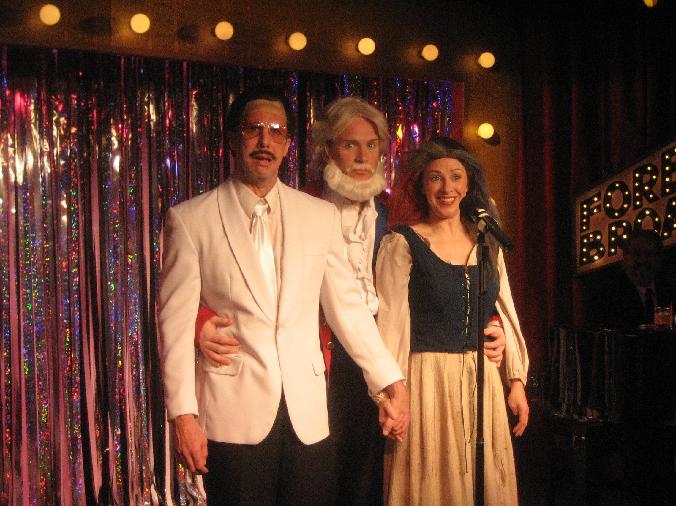 Robert Goulet gets mixed up on the Les Miserables turntable
Jared as a flying monkey, waiting with the cast for the morning show performance in Chicago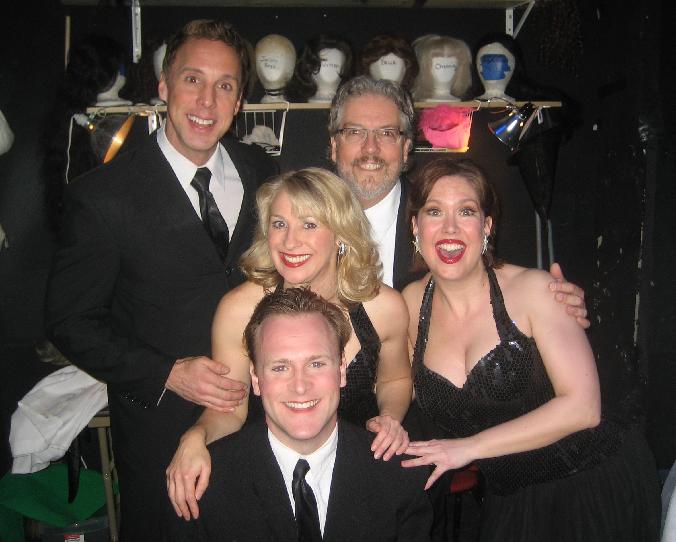 The Chicago FB cast: Michael, Leisa, Ron, Val and Jared
Forbidden Broadway graduate to Broadway: Daniel Reichard, star of Jersey Boys.
"Golden Girl" Rue Mclanahan is one of Forbidden Broadway's biggest fans...she said she's been 20 times since 1982 ! She's a sweetheart too. Thanks for coming to see us Rue!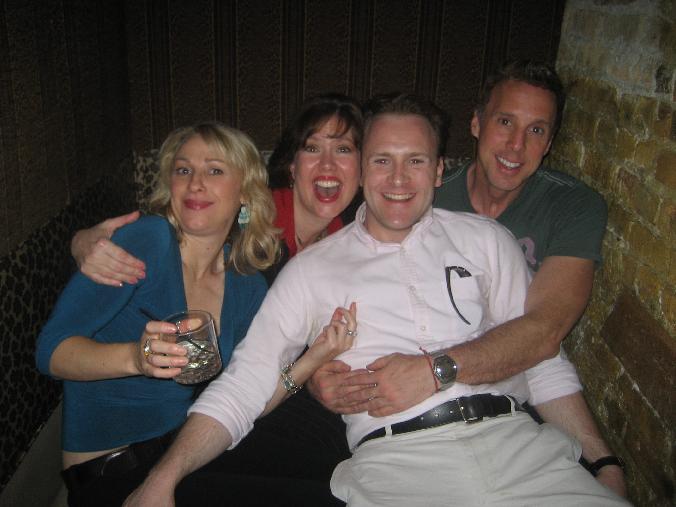 The cast in Chicago...out on the town.
A promo for NY...Jeanne, Jared, Donna, and Michael as Tarzan (which never went into the show)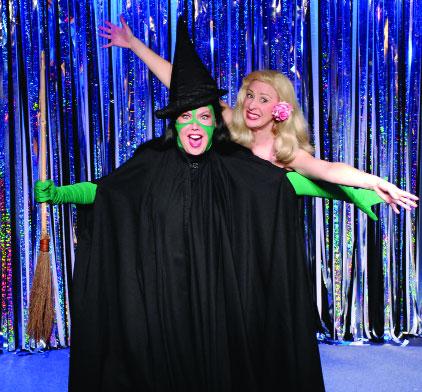 Val and Leisa "Wickeder" in Chicago
Jared as RAFRIKI from the Lion King with Tony winner Alvin Colt touching up the costume. (Alvin costumes the original Guys and Dolls, On the Town, and Lil' Abner, among others)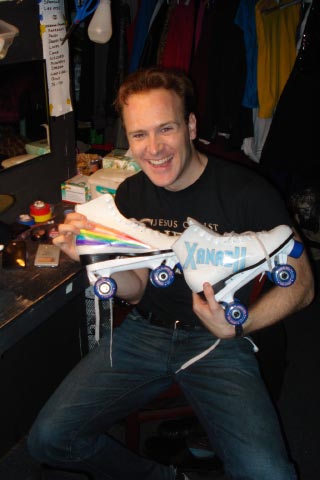 The skates Jared decorated for the Xanadu spoof !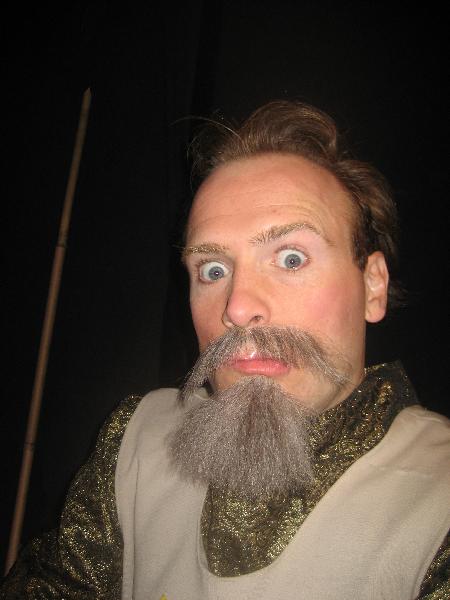 Jared does his best Don Quixote backstage...